Back to works
Nexi
Enabling Italy's digital payments transformation.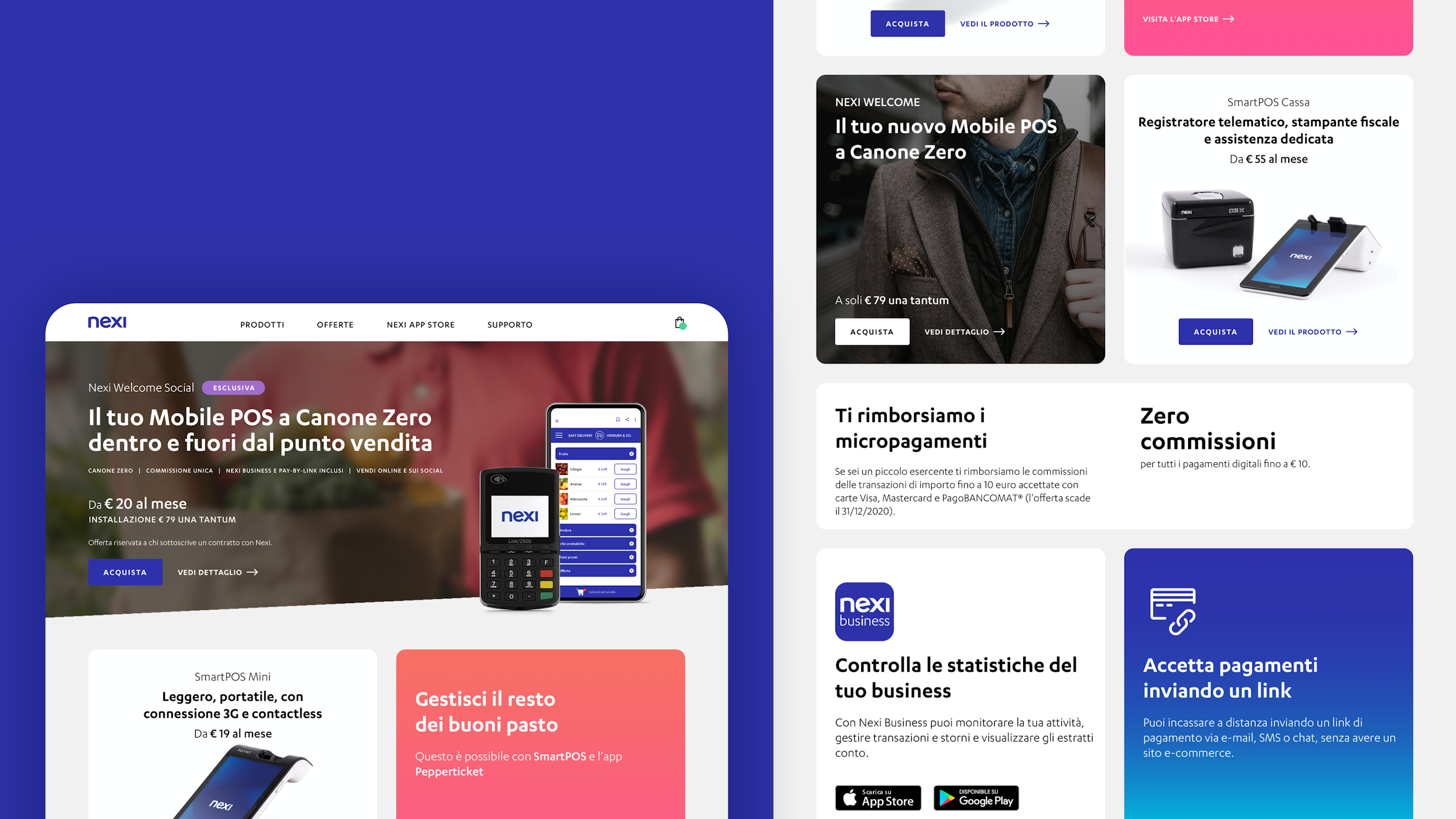 The future of Merchant Online Services.
Team

Tangity
Nexi
Services

UX and Service Design
Business Design
Content Design
UX Writing
Visual Design
Studios

Milan
Duration

 - 
The challenge
Tangity and Nexi have partnered up to digitally transform both new and existing Merchant Online Services through the innovation design of novel processes and user interfaces. Our goal was to enable new sales process experiences while strengthening Nexi's business position on the online market for payment solutions products.
The methodology
First, to identify the opportunities to evolve the new digital ecosystem, we conducted thorough research and mapped the current digital merchant ecosystem.
Then, we reorganized the business' infrastructure, considering also the launch of additional future touchpoints and their impact to select the best road to follow. In close collaboration with the client, we continued to design the processes for the new e-shop's end-to-end user experience, making sure to take the numerous rental and purchasing scenarios of terminals into account.
During the design phase, we've then analyzed the functional requirements with the various strategic business lines at the same table. After that, we created UX and UI designed wireframe flows, visuals and user stories to better illustrate the new innovation design experience.
During the final development phase, we worked hand-in-hand with the IT supplier and testing team, performing active quality checks on the regular.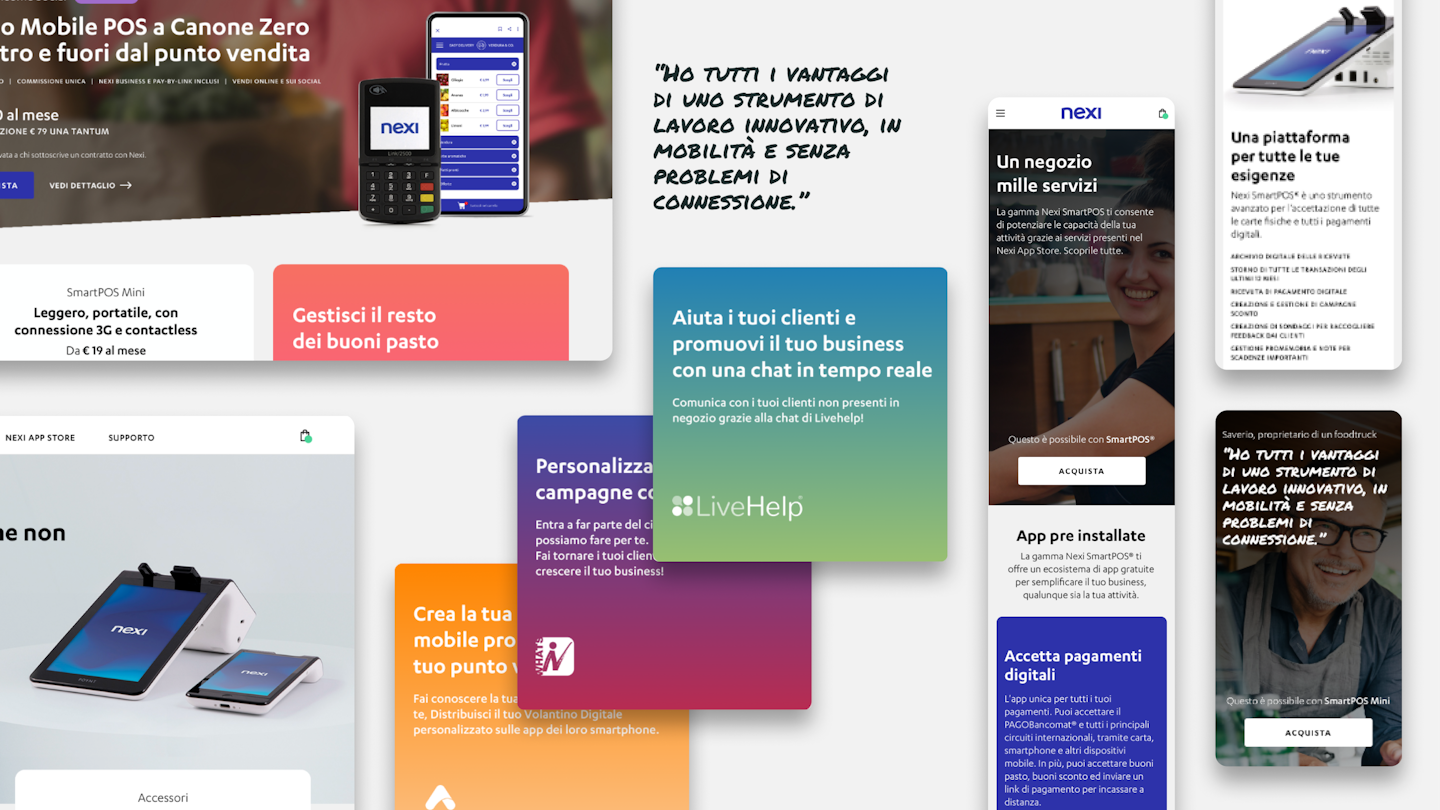 The solution
As a result, we gave birth to Nexi Shop, Nexi's very first e-commerce. Through the strategic creation of dedicated UX and UI content templates and UX writing, we created a captivating platform which allows customers to easily access offers and provides Nexi with sales tools, capable of managing broad product portfolios that can adapt to the ever evolving business and commercial needs. In addition, our innovation design team simplified the acquiring affiliation process, by introducing SEPA Electronic Database Alignment for user recognition, OTP signature, as well as a seamless document upload.