Back to works
ho.mobile
Making life easier for customers and operators.
ho. mobile
Team

ho. mobile
Tangity
NTT DATA
Services

UX and Service Design
Visual Design
Content Design
Infrastructuring
Front-end Development
Studios

Milan
Duration

 - 
The challenge
Design and launch a new telco operator from scratch in 8 months with clear, simple offers and excellent customer and user experience across multiple channels: web, mobile, dealers, and kiosks.
To get there, we started with the brand ho. v. tr. [lat. habère]. Meaning 'I have,' ho. immediately connects with people's questions and needs.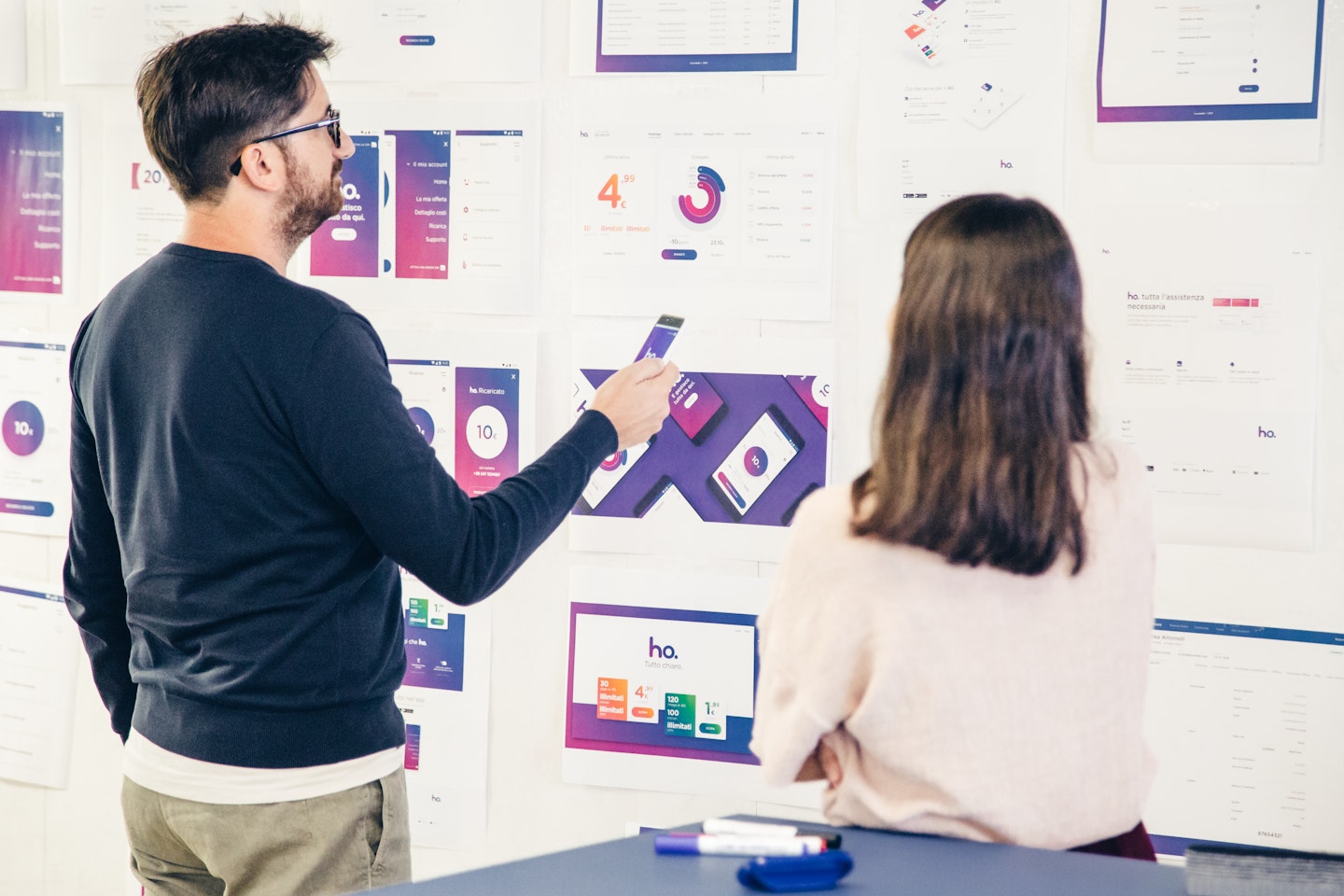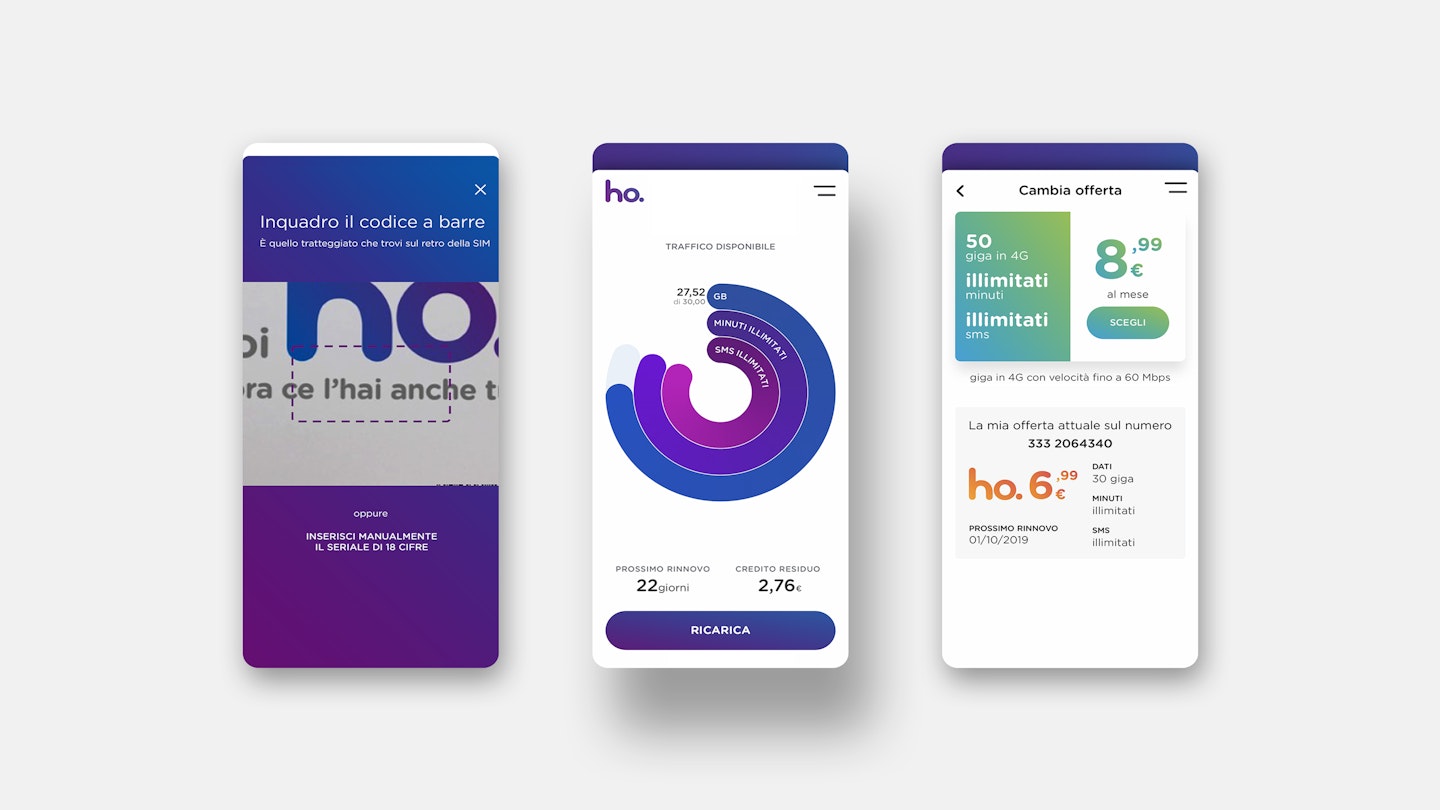 The insight
It all started with typical customer questions regarding the selection of a mobile operator.

What offers do you have?
How many gigabytes do I get?
What are the costs?
What included in the complete package?
The primary challenge consumers face is to have a clear understanding of what an operator is offering compared to its competitors.
We created a simple answer – now, you can have it all.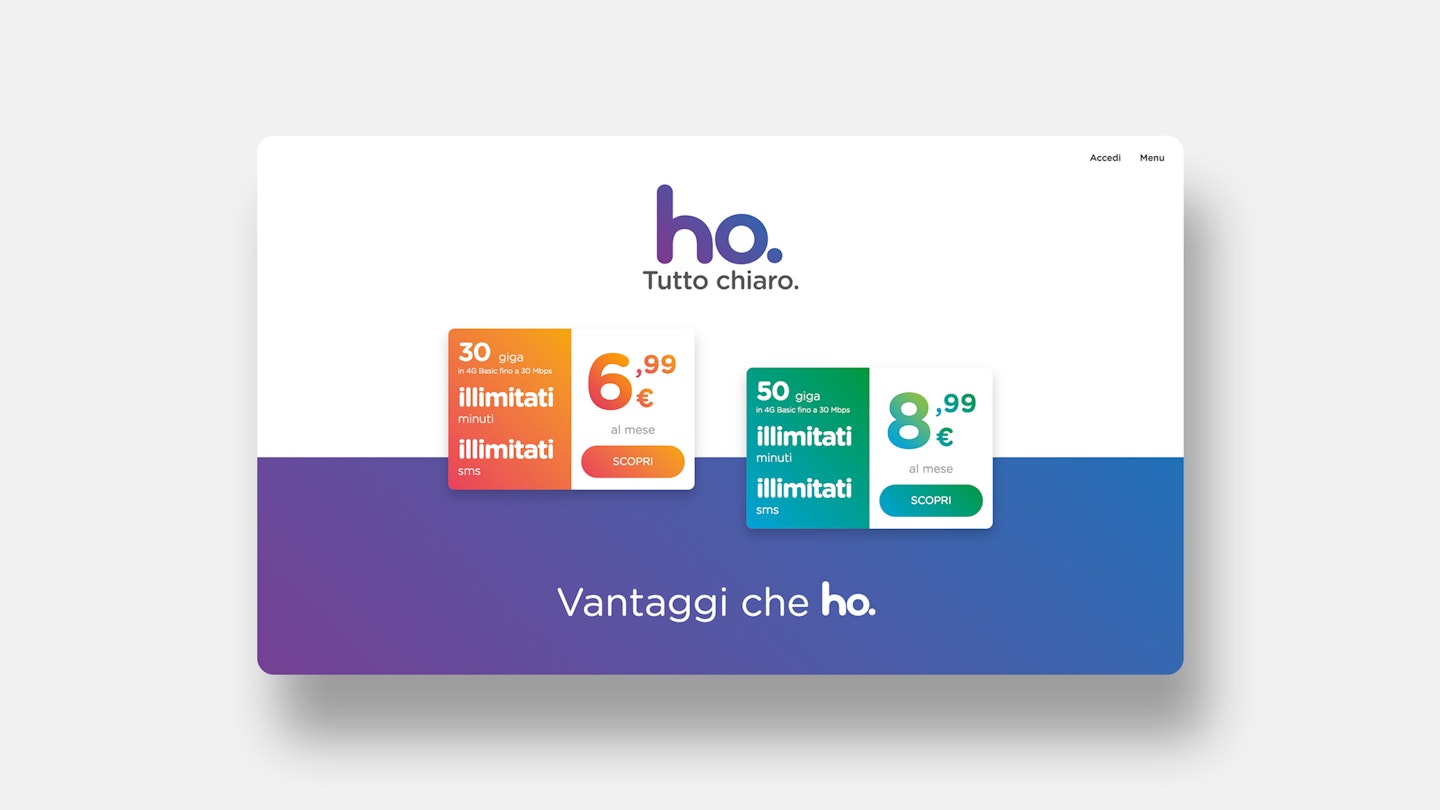 The methodology
ho. mobile's success not only comes from the design methodology we adopted but, even more importantly, from the strategic mindset that guided us.
Inspired by the brand's values, simplicity and transparency, we worked with a lean-start-up approach, from service design over agile development to waterfall development in core streams.
The operational model included design leadership to work on Business Design, UX and Service Design, Visual Design, and UX Writing.
All in the simplest way:
- co-located cross-functional design teams
- cross-team direct communication instead of unnecessary emails
- daily morning stand-up meeting
The ho. project demonstrates that design can lead different teams towards a unique result: ho. was the first Italian telco operator to use a video call to verify the customer's identity and newsstand as an innovative distribution channel.
The solution
With a multichannel digital user experience focused on simplicity and transparency, ho. mobile builds understanding and trust in people when choosing a new mobile operator.
Everything is supported by an intuitive UX design, delivering an end-to-end journey with an outstanding experience for dealers, agents, and over 2 million telecommunication customers.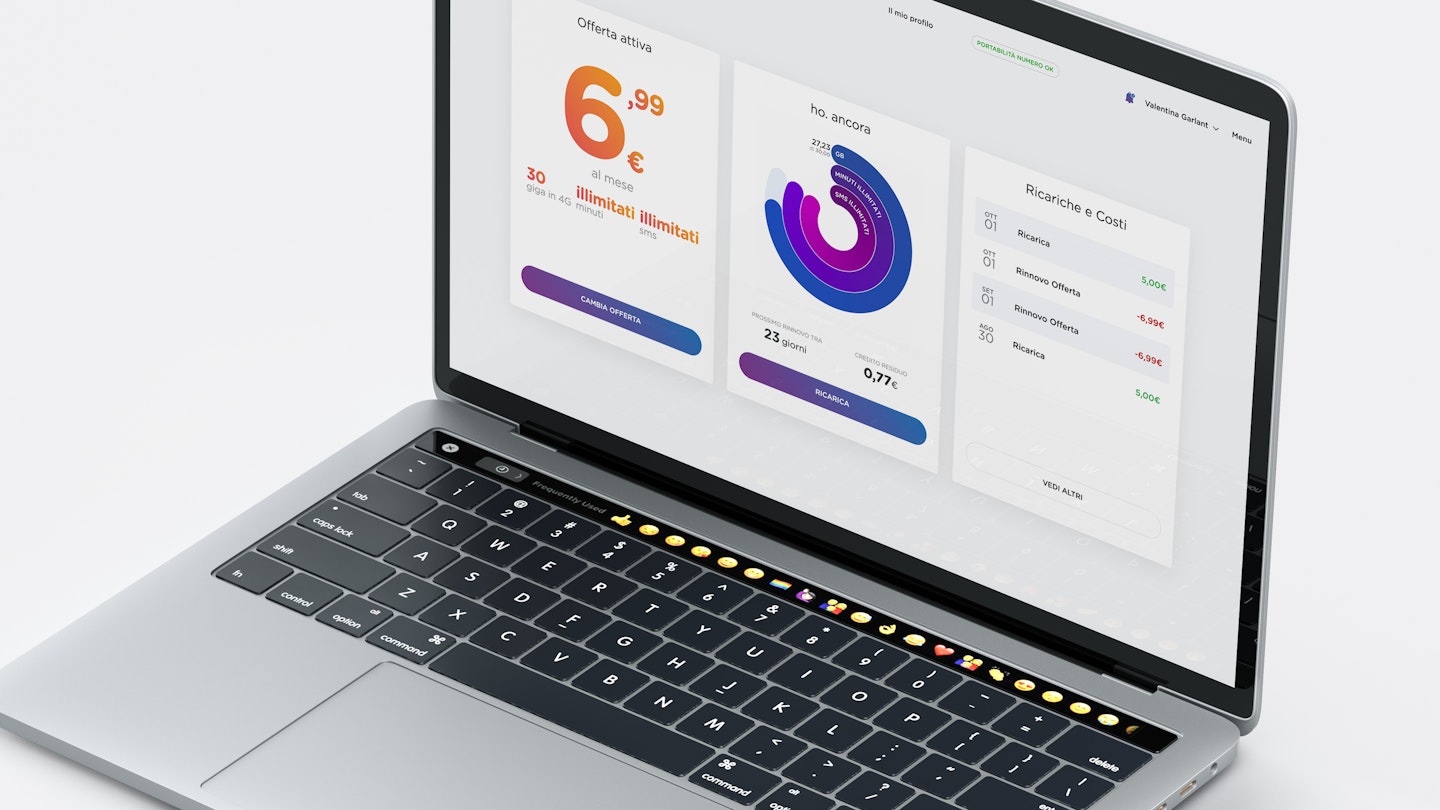 MVP
8 months
from scratch to launch
ONE MONTH AFTER THE LAUNCH
NPS
highest ranking within the Italian telco industry
INNOVATION
2 new channels
videocall & newsstand
AWARDS
2020
Compasso d'Oro nominee