Back to works
Kirin Business System
Connecting employee experience and digital transformation.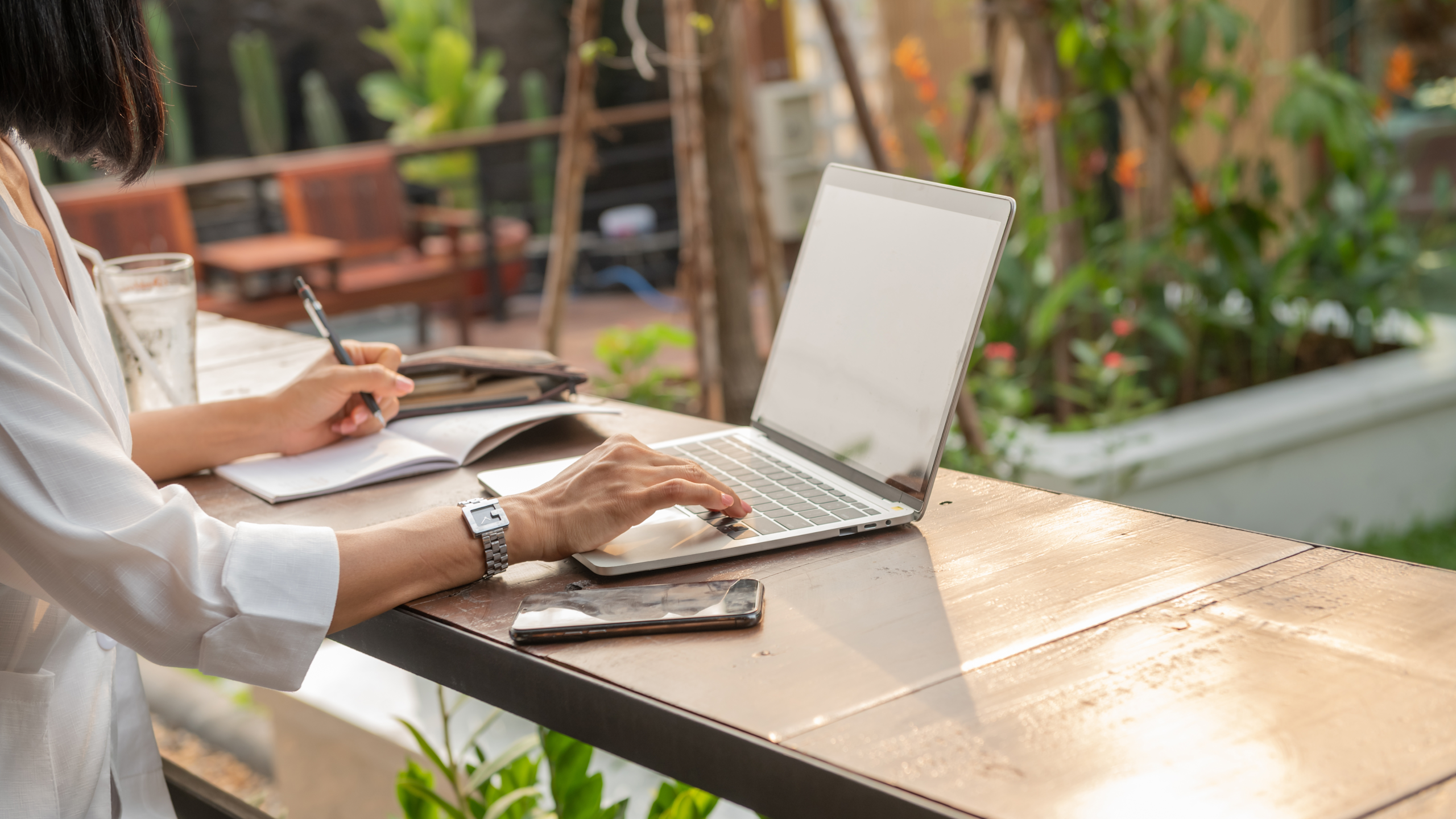 Drawing a picture of the post-pandemic employee experience 'new normal'.
Team

Tangity
Kirin Business System
Services

UX and Service Design
Employee Experience Design
Studios

Tokyo
Duration

1 months
The Challenge
How can we improve employee satisfaction while creating more productive ways of working? This is the question that we, Tangity and KIRIN Business System, asked ourselves at the beginning of the project. The workshop was held with the purpose of defining a new way of working with Kirin by creating ideas for realizing "problems" and "wishes" that do not presuppose pre-pandemic times. In the two-day online workshop, workshop participants created personas and journey maps, and defined opportunity areas through brainstorming. Following, new ways of work were incorporated into storyboards, and the project scope was defined.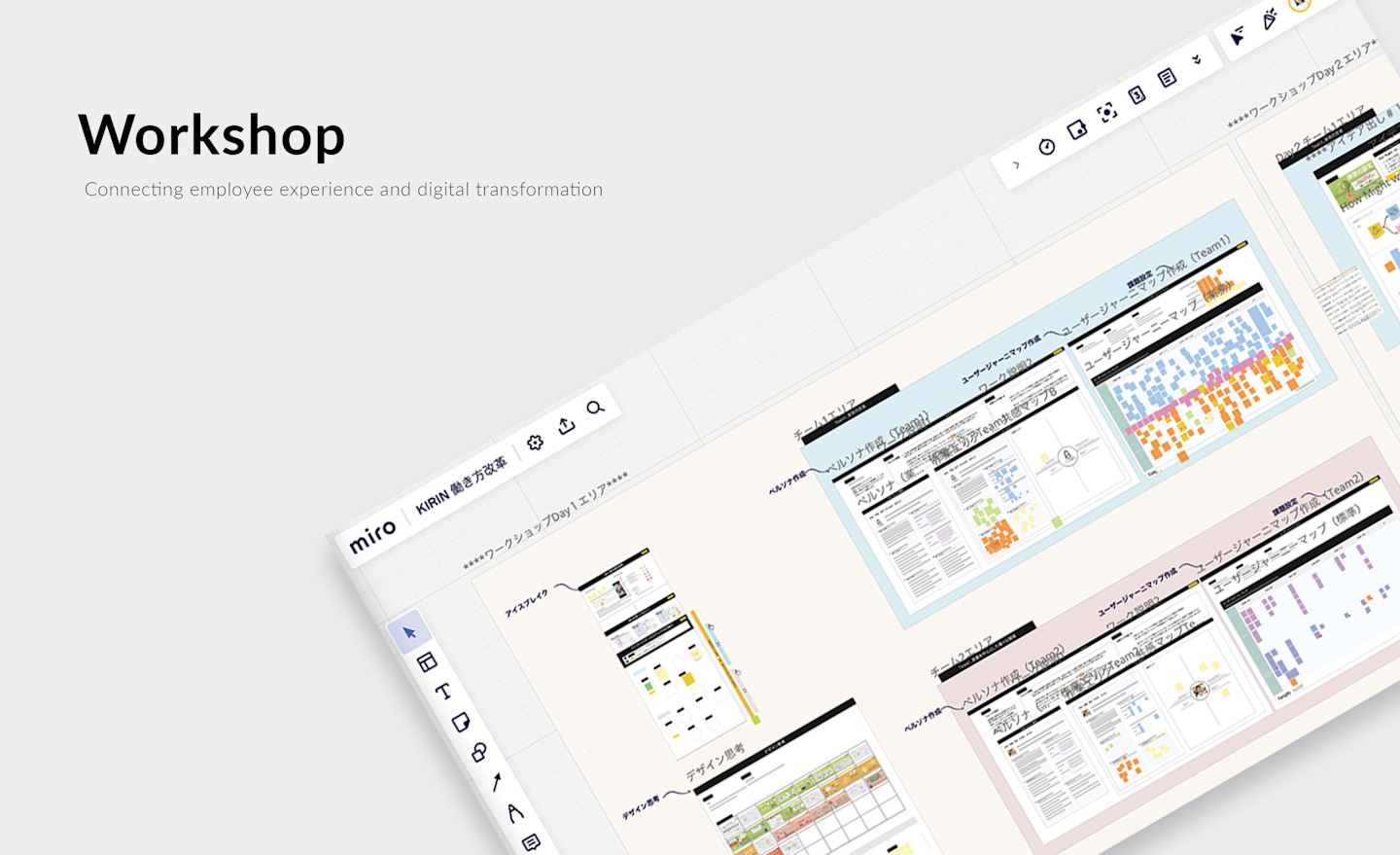 The Methodology
In order to define the "new way of work as it should be" from the employee experience (EX) perspective, we adopted a design approach in which participants' potential desires and challenges are analyzed and then abstracted to hypotheses. We started with case studies of other companies' innovative ways of working to identify employees' problems. We then visualized those pain points using personas and user journey maps, generated ideas to solve them, and drafted up what working at Kirin should look like in a storyboard. More specifically, we created ideas that addressed "problems" and implemented "wishes" that emerged at the workplace due to the pandemic.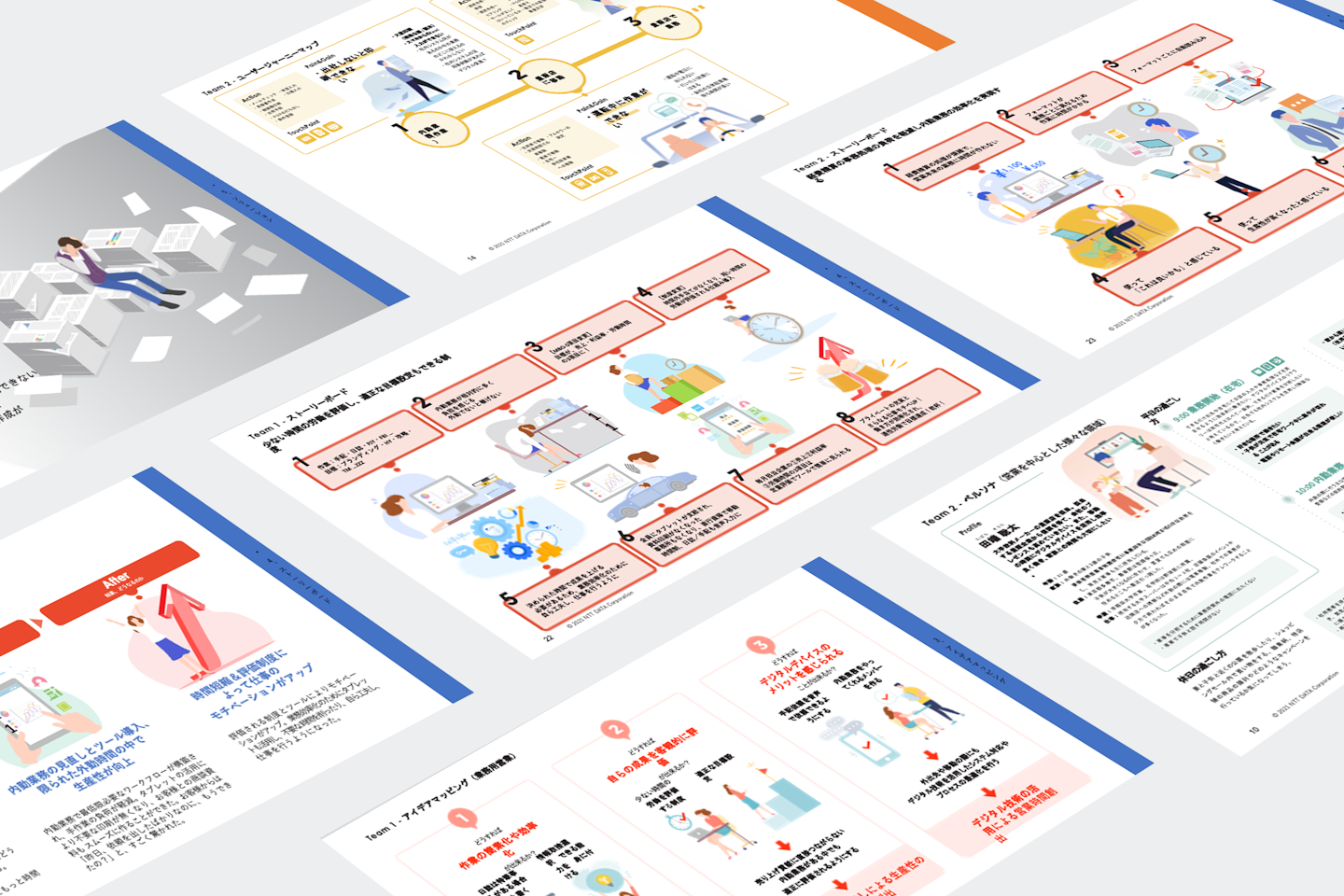 The Solution
We created visual stories for the next step by empathizing and visualizing the actions of the persona. We identified pain points that gave the direction for our solution. After presenting the idea, the solution was visualized as a story. Then, 'the new way of work as it should be' was translated into new values. Thanks to this, we helped Kirin develop a more concrete narrative about how the current ways of working should improve and how to properly incorporate the sales perspective into the IT roadmap.