Inclusive Design Toolkit
Reimagine Ethical and Inclusive design with Generative AI.
on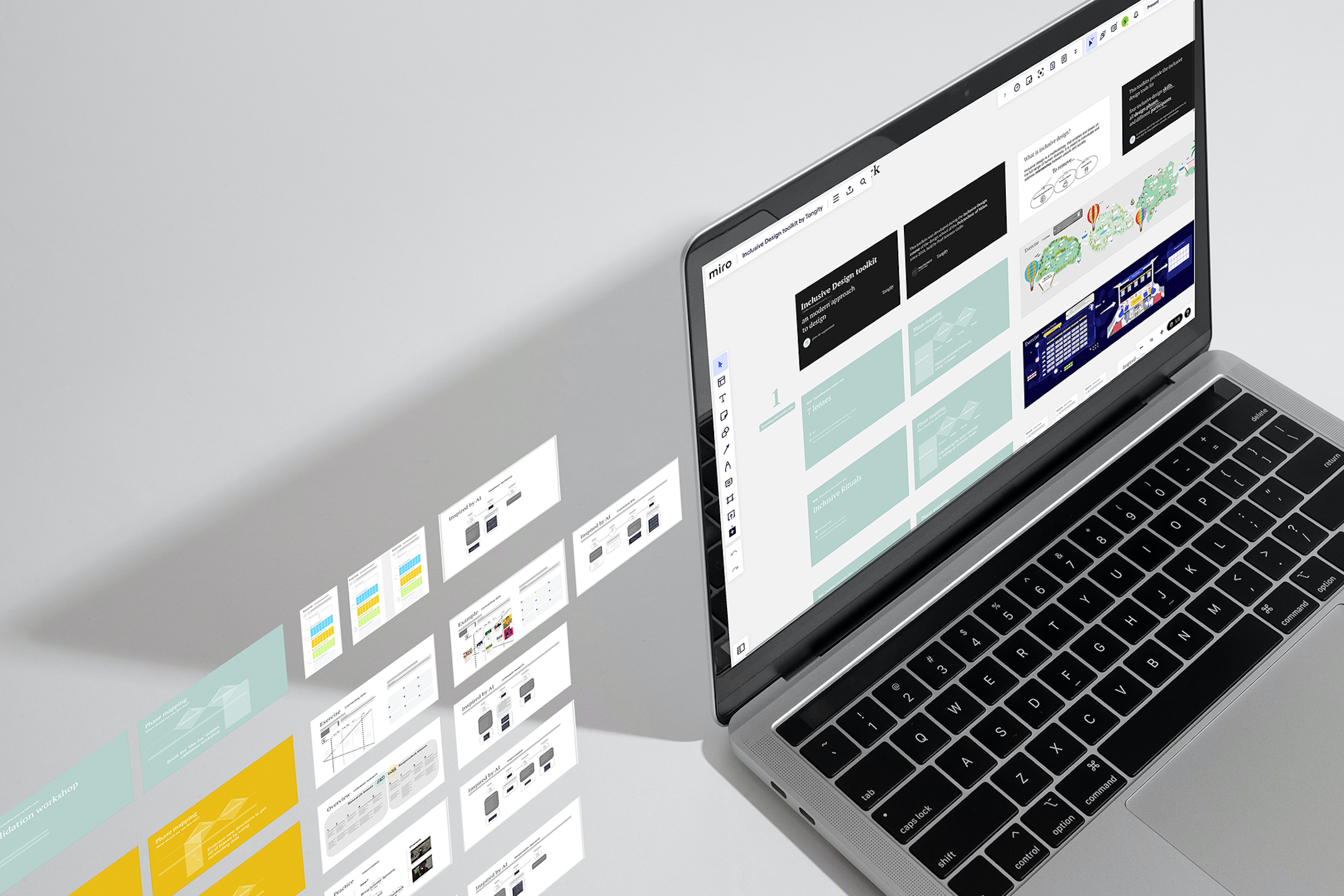 Antonio Grillo, Inclusive Design Professor at Politecnico di Milano, presents a revolutionary approach to design that integrates inclusion and sustainability seamlessly into the design process. This modern approach represents a significant leap in design practices and is at the forefront of a transformative design landscape.
Introduced in 2018, the Inclusive Design Toolkit has been a game-changer in both educational and professional settings. It pioneers the use of Generative AI, making it one of the first examples of AI integration during the design process. This innovation has not only attracted attention but has also received recognition for its impact. Forrester has acknowledged it as one of the top 5 best practices for inclusion in design.
The toolkit is structured around a three-step transformation process, guiding designers to transition from mere awareness to practical action. It emphasizes key skills, such as expanding one's worldview, unlearning, training perspective, systemic thinking, and empathizing with diversity. These skills form the bedrock of the toolkit, ensuring that designers not only create visually appealing products but also contribute to a more ethically conscious, empathetic, and inclusive design landscape.
The Inclusive Design Toolkit comprises eight essential tools, with six of them now enhanced by Generative AI. This balanced approach, combining technology and human insight, fosters an environment where inclusivity and sustainability are natural outcomes of the design process.
This approach has been tested and validated on over 100 projects, including collaborations with clients like Nexi, ho-mobile, A2A, and many others, both internally at Tangity and with students. It has been hailed by designers, students, and clients alike, as they witness the transformative power of this design approach.
Are you ready to delve deeper into this modern approach to design? Discover more in our comprehensive Medium article for in-depth insights and details about this innovative toolkit. If you're eager to experience the transformative power of inclusive design, you can also get hands-on with the toolkit directly on Miroverse.