Untangling Alternatives Toolkit: designing for the future
A design toolkit about possible, probable and desirable futures.
on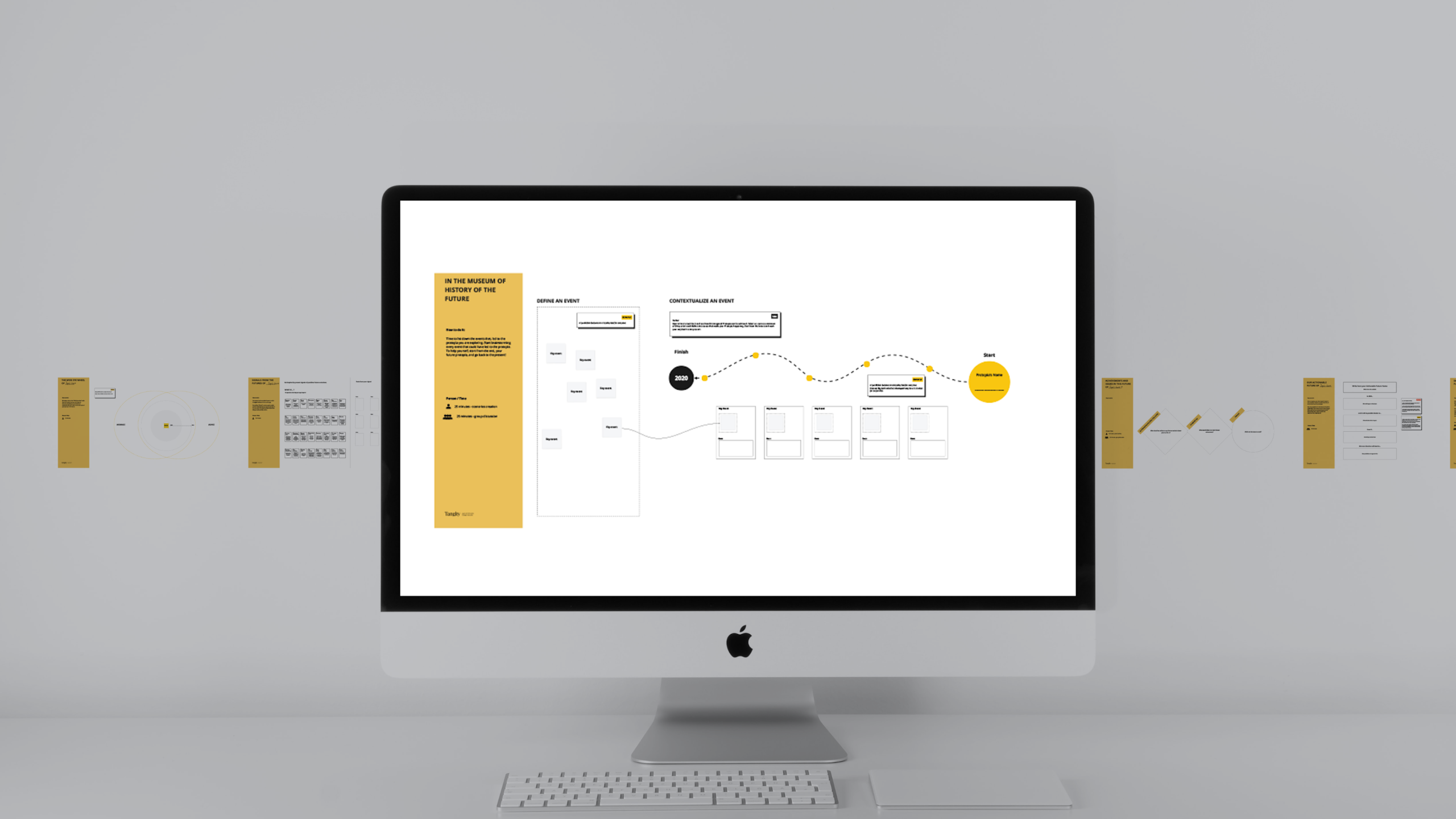 At Tangity, we created a toolkit to enable our designers to explore a flood of futures and collect insights and clues to stimulate a debate and deal with the uncertainty of our times — in terms of individuals, societies, and businesses.
In this unprecedented period of uncertainty, it isn't easy to imagine what our future will bring. For this reason, our Senior UX and Service Designers Maddalena Bellè, Filippo Perlini and Elena Tecce have created an open design toolkit that will take you on an adventure through possible future scenarios that will help you shape a more desirable tomorrow. 
Far from fortune-telling, this toolkit aims to help decipher the signals of our present to pave the way towards probable and, at the same time, more tangible futures. In doing so, the envisioned scenarios will provide meaningful clues and insights to help deal with our world's current issues considering the personal, social, and business dimensions. 
Ever wanted to travel to the future? Well, now you can! Fasten your seatbelt, get ready to board our time machine, and discover the Untangling Alternatives toolkit on Miroverse.
For more information, check out our article on Medium, in which our designer team sheds light on their futuristic mission to a brighter tomorrow.