Lavazza Voicy, your brand-new trusted barista
The first Italian smart coffee machine to enter the world of domotics at your home.
on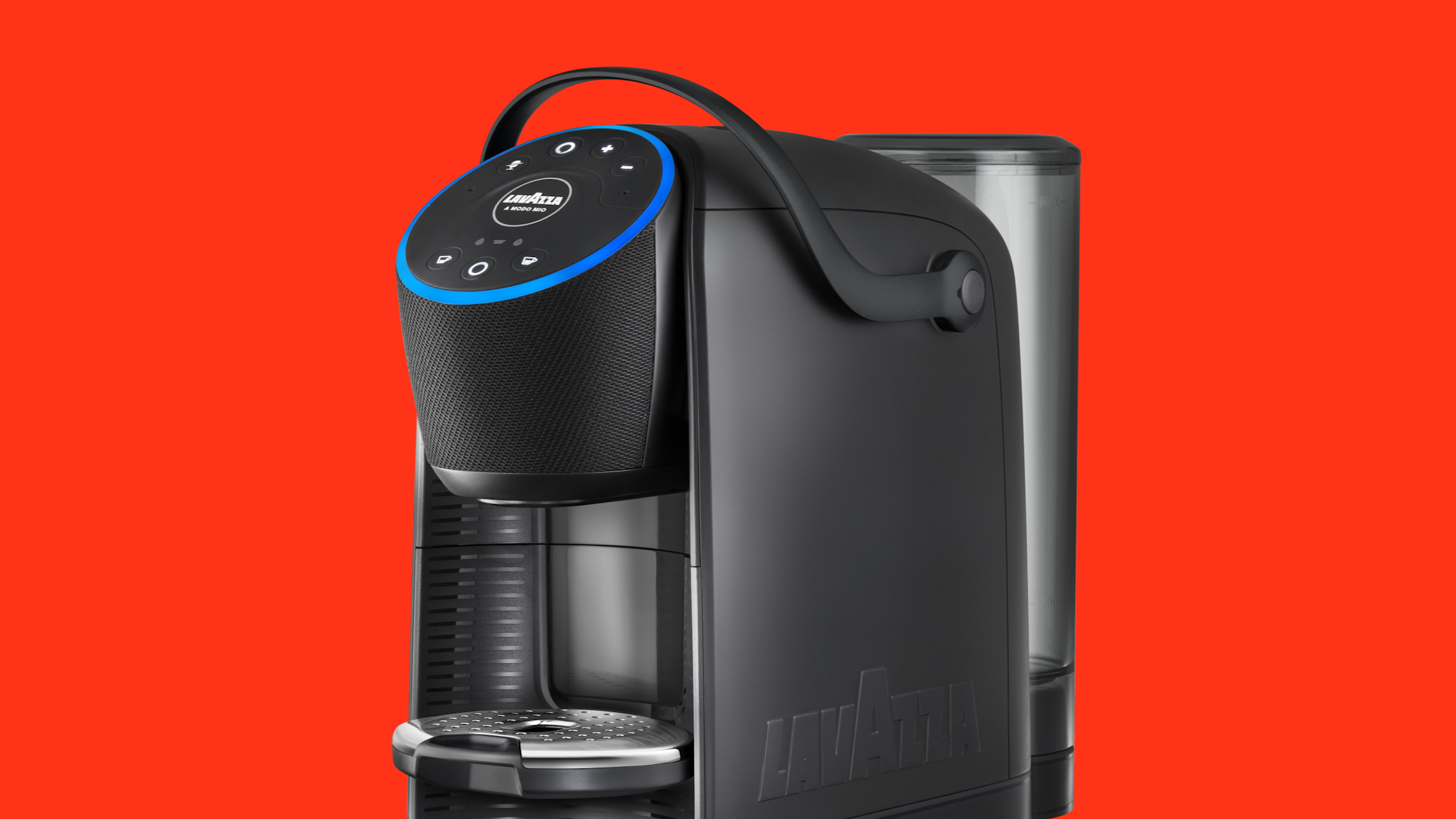 Boasting a state-of-the-art user experience, jointly designed by NTT DATA and Tangity, as its design studio, for the iconic Italian coffee brand Lavazza, it ushers in the future of coffee culture through a blend of UX Design and Internet of Things.
Just like your go-to barista, Lavazza Voicy personalizes your coffee, helps you manage your capsule orders and machine maintenance, connects with your smart home and speaks to you through the voice of Amazon - Alexa.
When we were called to design the experience of Voicy, Lavazza's first Alexa Smart Coffee Machine, our aim was to enhance the coffee moment by linking a series of services to the product.
At the same time, we aimed to broaden the scope of the Lavazza's historic claim — "at home like at the bar" — by replicating the experience with a trusted barista who knows their clients' tastes, understands their rhythms and purchase preferences.
However, Lavazza did not just want to become the first Italian coffee machine player with Alexa integration but, instead, use data analysis to gain a better understanding of their consumers and offer a new way of purchasing Lavazza capsules, extending the company's presence on the global market and positioning Voicy as a smart home product accessible to everyone.
Thanks to our cooperation, Lavazza configuration was able to define the flow of the first smart coffee machine. We've designed a personalized experience that gives users the sensation of having their trusted bartender right in the comfort of their home.
"Alexa, would you make me a coffee?"