Eating our hearts out with Marije Vogelzang
Have a look behind the scenes of our latest initiative, Tangity Sunnyside.
on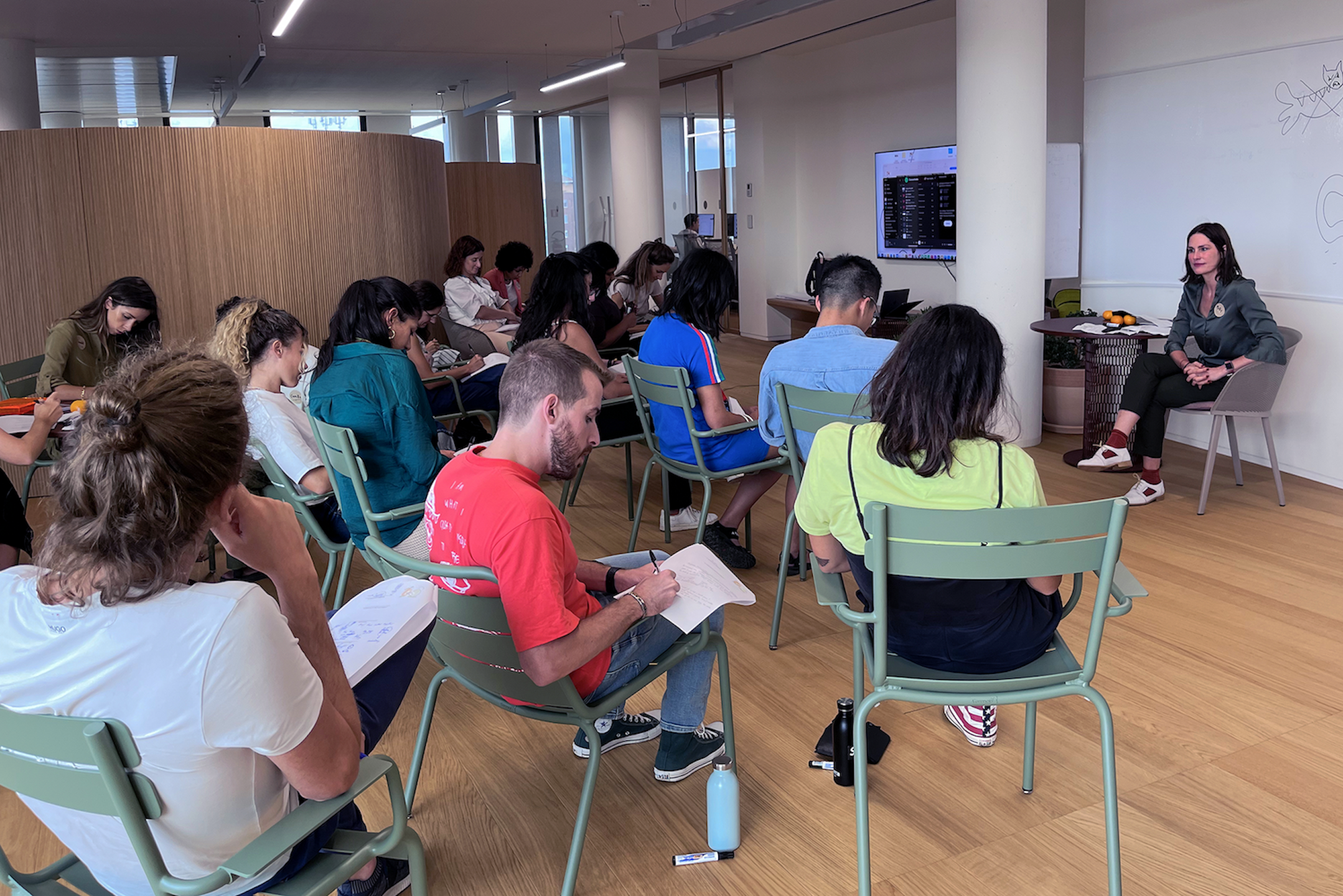 There's a new initiative in Tangity and it's called Sunnyside, brought to life by our Business Designer, Iva Markovac. 

Its goal is to nurture connection, curiosity, and well-being for our talents through a series of hands-on workshops with an external person of choice. It applies the power of experience design to unleash the creative potential in our people, capitalizing on our individual differences.  
Recently, we had the pleasure to welcome Marije Vogelzang, a Dutch Eating Designer and Educator to our Milan office.  Together with Marije, Iva conceived the workshop on the topic of Curiosity. Besides allowing the participants to re-create and play with their persona, they were encouraged to acknowledge different perspectives, and open their minds to an array of possibilities and new names.   Here are some comments from our Designers after participating in the workshop: 

"A refreshing change to doing something different! "   "Very inspiring and different from the usual design workshop, because its content could bring long-term change."    "This workshop really helped me get out of my comfort zone. I loved every moment of it! "   "It helped me improve my approach, both in life/business." 

For more information on Marije, check out her Linkedin profile.