AideXa Corporate Website wins iF Design Award 2022
Taking the lead with a friendly interface featuring transparent language based on trust and simplicity.
on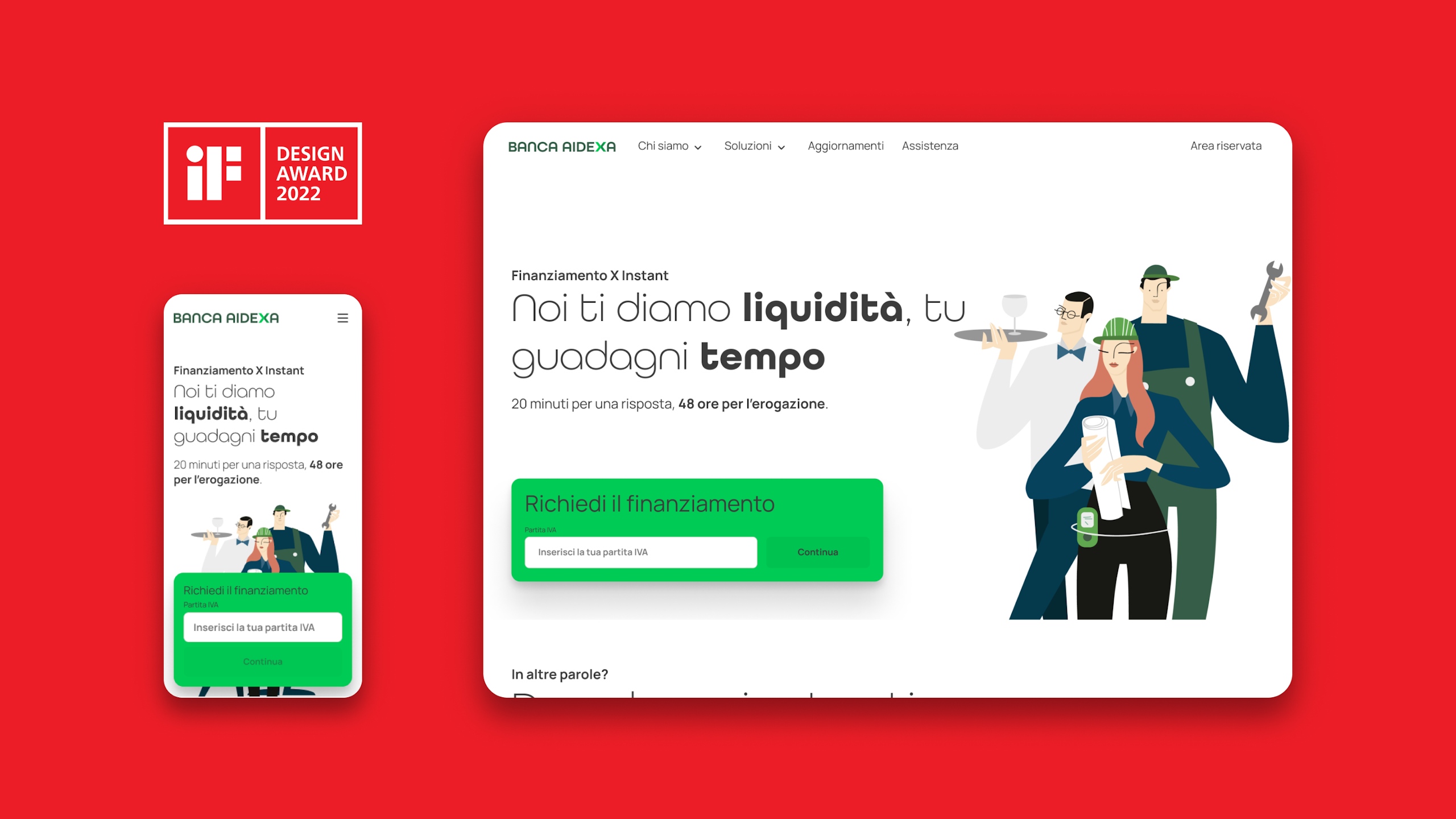 The redesign of Banca AideXa's Corporate Website and its new CMS was awarded this year's iF Design Award for the Website category and the Communication discipline.
We are proud of this recognition and glad of the journey we've embarked on with this very client for whom we created a scalable website, 100% accessible, with an easy to use CMS.
Now all that's left is to hope this work will help Banca AideXa reach all the Italian SMEs that dream big: wouldn't that be an even better reward?