Join us at #D22 and start untangling reality
Humanizing complexity through 3 lenses.

on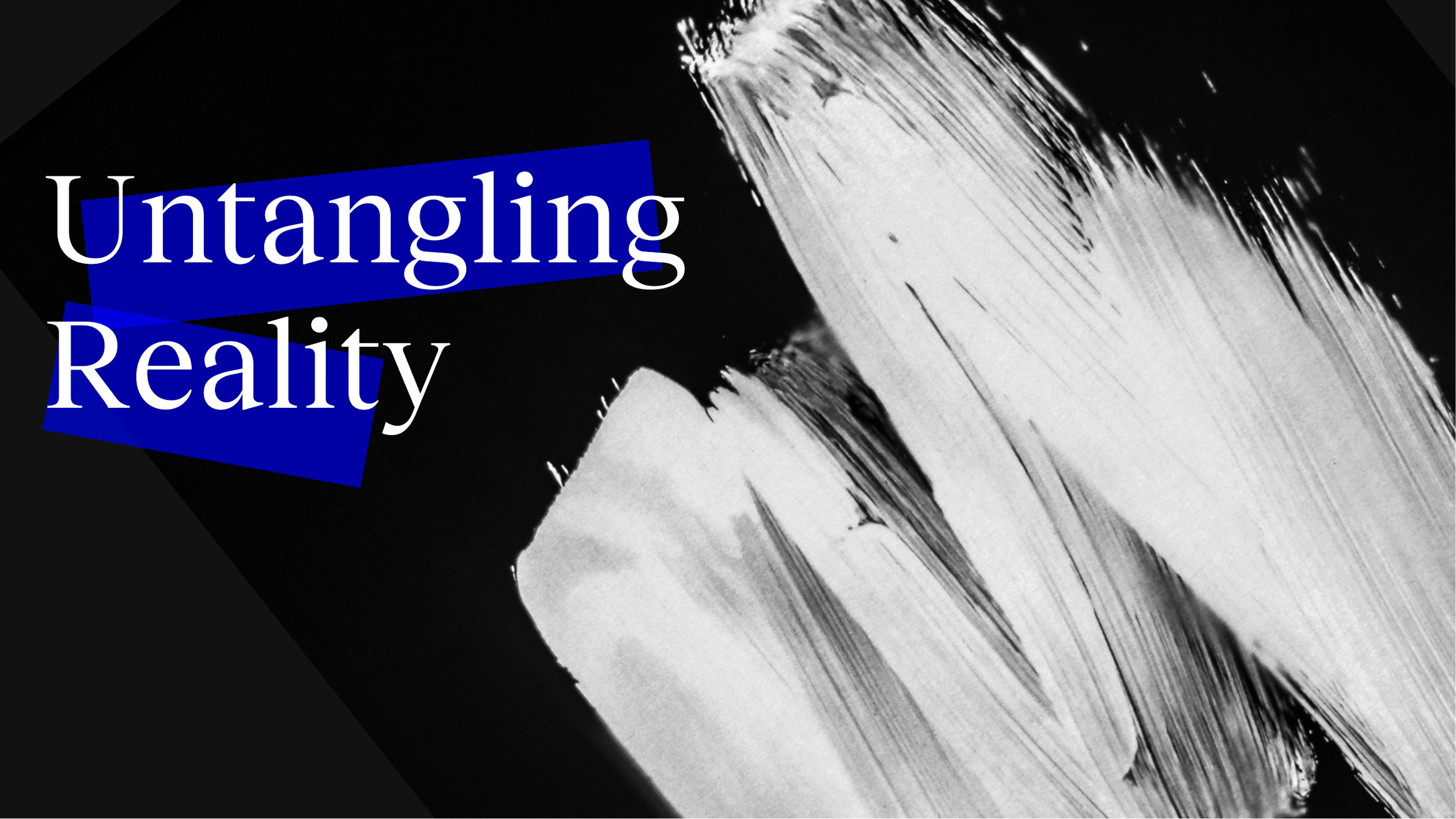 Directions 22 are a way we, as Tangity, have questioned ourselves on the reality around us. Looking at the world through three lenses - personal, social and environmental - we enhance our conception of design as a means for value creation at every level. While the world is constantly changing, it's increasingly difficult to interpret it. We want to embrace complexity by humanizing reality. 
Are we truly augmenting reality, or are we just running away from it?

What if we worked towards building a hybrid society where everyone can enjoy the benefits that technology offers?

How can we make our choices' consequences more visible to help unlearn unsustainable patterns and overcome harmful behaviors?
Start reflecting on these and other important questions with Tangity's very own Giselle Chajin, Emanuela Cozzi, Antonio Grillo and Christoph Rauscher, who share valuable insight into the future and showcase how design can be leveraged to create balance, value, and well-being in a world increasingly threatened by inequality, misinformation, and virtual alienation.
Our speakers

Antonio Grillo, UX and Service Design Director, Tangity Milan
Designer, society observer, and inclusion activist, in the past 20 years, Antonio collaborated with global clients across several industries and countries to help them through the transformation and innovation processes of their organizations, products and services. Design Director at Tangity, he holds the 'Inclusive Design' course at the Politecnico di Milano, and in his public speaking activities, Antonio is a strong voice of Design Ethic, Inclusion and Design for smart objects

Christoph Rauscher, Director Portfolio & Strategy, Tangity Munich
Coming with many years of experience in the consumer electronics industry, Christoph followed his passion for products & services and joined the Design & Innovation Consulting sector. As a firm believer in the power of Human-Centered Design, he works with Designers, Strategists, and Technologists to help clients in telecommunication, retail, energy, transport & logistics or the industrial sector to untangle complex challenges. At Tangity, Christoph works as Director of Portfolio & Strategy focusing on further enhancing and expanding Tangity's service offering for clients.

Emanuela Cozzi, Associate Director Business Design, Tangity Milan 
Human scientist at heart, Emanuela has turned to design to bring to life the understanding of human thoughts, actions and emotions developed as a psychology major. Emanuela has worked in the energy, airline and agriculture fields with a focus on documenting and understanding the experience of people, with an ethnographic eye. A firm believer in the power of data coming from in-depth yet focused research, she works as an Associate Director at Tangity to perfect design approaches, create meaningful services, and promote collaboration among all disciplines.

Giselle Chajin, Design Associate Director, Tangity Milan
Traveler and daydreamer Giselle is a professional in Systems and Services Design with extensive experience in the international consulting arena. In the last 12 years, she has lived and worked in five different countries, learning from different cultures and experiences with clients in both the public and private sectors. These experiences helped her open up to new environments and increased her empathy for people and awareness of her surroundings— Giselle is currently Associate Director of Tangity, Italy. She hopes to path the way for new generations of female leaders.

The event took place on June 9th 2022 at 5 PM CET in Via Gaetano de Castillia 28, 20124 Milan.

Photo by Luca Nicoletti on Unsplash