ACEA Waidy and Tangity win IF Award
Innovative Water Management System wins the Service Design category.
on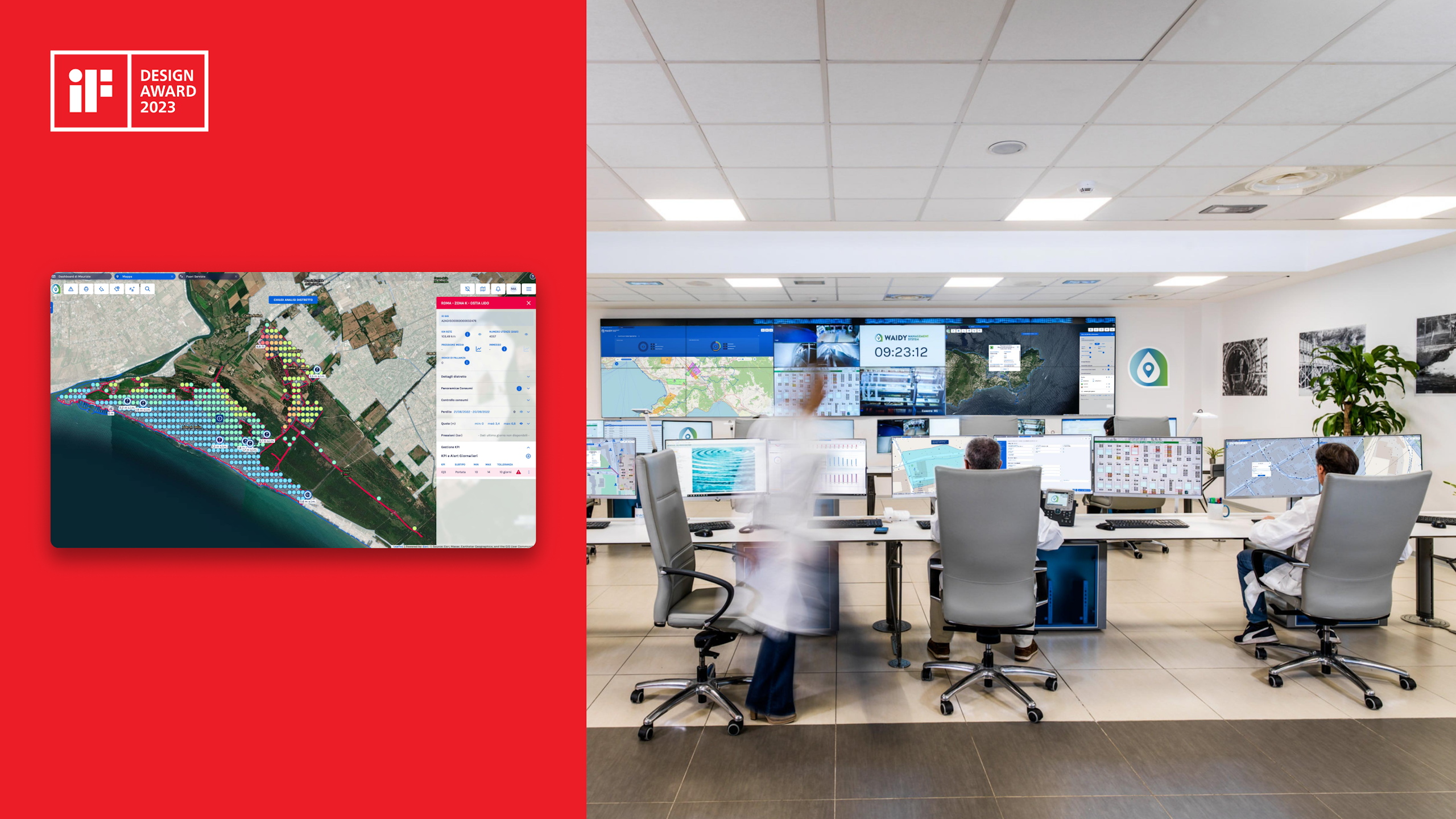 We're happy to announce that together with ACEA, Italy's first national in the water sector, and NTT DATA Italia, we've been selected as the winners of this year's IF Award in the Service Design category for their innovative Waidy® Management System (WMS) project.
The system is an advanced platform designed to monitor and manage the entire water network with a systemic approach. As a data-driven maintenance platform, WMS supports water technicians in addressing their daily tasks with ease.
The system also has strategic importance for ACEA and the country, as it is able to solve several issues covering fundamental aspects such as water safeguards and sustainability. It reduces cognitive loads and supports operators in solving unpredictable problems by integrating artificial intelligence elements. As a result, WMS has reduced water leakage by up to 35% and failure rates by up to 25%.
The WMS platform is complex because it is the junction point between different elements put in place for its operation. The interface is designed based on ergonomic and heuristic best practices, integrating functions that ease the cognitive load and help avoid human errors. This enables operators to streamline their activities in central questions, supporting them with tools for managing water districts, processing water volume data, centralizing service continuity, and controlling network maintenance.
WMS also represents a competitive advantage, reducing costs of maintenance and improving the overall efficiency of the company. It embodies what today can be considered moral and social duties, putting the right technologies and the most appropriate approach to protecting a primary good such as water at the service of the country.